Who are you?
We are looking for an Indigenous person to join our Training and Outreach team. You are interested in working with a close-knit and Canada-wide team to coordinate training, education and outreach activities with northern communities and other organizations. You are interested in supporting Indigenous self-determination, technological innovation, and the environment through SIKU: The Indigenous Knowledge Social Network.
What does AES do?
The Arctic Eider Society focuses on facilitating Indigenous-driven solutions for thriving northern communities, by supporting self-determination in research, education and environmental stewardship. SIKU, created by and for Inuit, is a key tool in accomplishing these goals (see siku.org/about). SIKU is increasingly being used across northern communities and is supported by partnerships with regional Indigenous organizations. We are growing and gaining momentum, so your position would expand the capacity of our team and help us meet the needs of northern communities and partners.
What will you do?
Your role will be based on your interests and expertise. You will have the opportunity to develop your skills and be involved in some or all of the following key priorities:
Support and lead workshops for Inuit-driven projects while enhancing your organizational, leadership, and communication skills.
Help Inuit communities take action about climate change and other environmental priorities by supporting local projects, including Climate Action Projects through our "SILA FOR SIKU" initiative.
Work with app developers, learn more technology skills, and assist in the development of new and improved features on SIKU that support research, monitoring, safety, language preservation and leadership roles for Inuit women in research and climate monitoring.
Contribute to local, regional and international events, press and conferences by representing and communicating Inuit priorities and SIKU tools and services. We will support and amplify your voice – we are looking for Inuit who want to share their visions for the future!
Expand your networking skills while working collaboratively with Inuit Circumpolar Council to identify where SIKU can help facilitate Inuit-driven collaboration on international research activities, climate change actions, and other priorities in Canada and internationally.
Become a mentor, teacher, and learner as you deliver programs collaboratively with key partners such as the Nunavut Arctic College's Environmental Technology Program, Pinnguaq, Ikaarvik, and SmartICE.
The ideal candidate has some or all of the following:
Relevant work experience
Some post secondary training, such as through Nunavut/Nunavik Sivuniksavut, Nunavut Arctic College or other university and college programs.
Experience working with Indigenous communities, e.g., organizing community consultations
Passion about community-driven initiatives, Indigenous self-determination, diversity and equity in environmental stewardship, and linking scientific research and Indigenous knowledge
Is available to travel to northern communities, conferences and meetings, including internationally (when it is safe to do so)
Is skilled at communication, relationship-building, patience and engagement
Is competent with social media technology and able to troubleshoot technical issues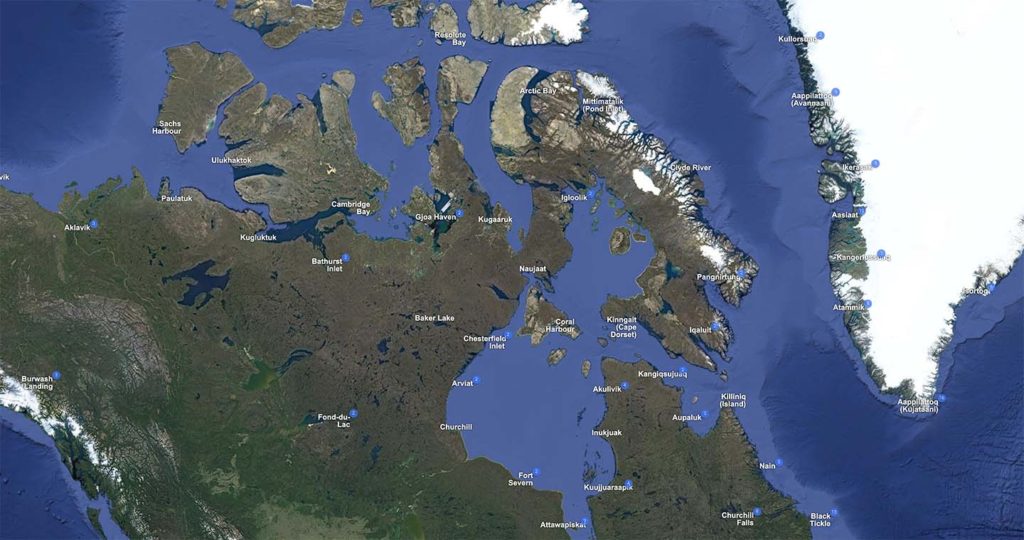 How many positions are open?
More than one person will be hired in the coming months.
What is the salary?
It is competitive, but depends on your experience.
Where is the position located?
This is a remote position that will require some travel, mainly in the Canadian north but also internationally.
Background on SIKU
The SIKU platform and mobile apps provide a safe, user-friendly approach to documenting Indigenous knowledge on timelines and maps during land use activities, mobilizing Indigenous environmental terminology and language to document environmental change across marine and terrestrial ecosystems. It provides these tools alongside key weather and safety services, linked to traditional place names, satellite imagery and remote sensing products, and services such as SmartICE. It provides a framework for researchers to engage with communities on an ongoing basis towards implementing the National Inuit Strategy on Research and National Inuit Climate Change Strategy through a suite of project management tools, and with a focus on Inuit self-determination, ownership, access and control of data and engagement in all stages of the research process. The position would have the flexibility to align with the candidates more specific interests and skills within the diverse interdisciplinary efforts ongoing through SIKU, while facilitating connections among programs and regions to help scale SIKU to Indigenous communities across the Arctic. This would include developing training materials and delivering workshops (virtual or in person) in communities across the north, and liaising with regional Indigenous organizations, research partnerships and stakeholders. By building and expanding partnerships, this role is critical to the AES overarching goal of supporting Inuit communities at the center and forefront of climate change research, education and policy. This is a full-time, three year position that combines remote work/working from home and travel (when safe to do so) with potential for extension based on performance and merit.
Contact