Job Description
The Arctic Eider Society is looking for a full-time Web Map Developer to join our team working on SIKU: The Indigenous Knowledge Social Network. You would be primarily responsible for creating, integrating and ingesting mapping products for the SIKU Web , iOS and Android apps in addition to other organization-wide web development-related tasks.
Day-to-day Responsibilities
Build and maintain the SIKU Terrain Map

This map combines topographic and bathymetric data with features specially tailored for Indigenous land/water/ice use activities.
Collect and maintain multiple source geospatial datasets (sourced in SHP/FGDB, OSM PBF, S-57 Marine charts formats) to provide the highest quality, global coverage data.
Process source data using GIS tools (QGIS/ArcGIS) to correct errors, downsample/up-sample, and create derived intermediates
Build/update Mapbox vector/raster tiles from source data using open source tools
Publish tiles to Google Cloud Storage and Mapbox servers

Build and maintain ingest and storage pipelines for satellite imagery

Data sources include NOAA, European Space Agency, Canadian Space Agency, Planet and are currently processed in Google Earth Engine before being served on SIKU

Other web dev and maps related work
Unique Opportunities
Be part of the solution by helping facilitate Indigenous self-determination for Indigenous communities in Canada and beyond.
Be a trailblazer and help build derived products with exclusive access to Canadian Radarsat Constellation (RCM) high-resolution satellite imagery data
Help train inclusive geospatial machine learning models based on Indigenous knowledge for practical applications that help people stay safe while travelling on the ice
Leverage existing partnerships with influential public, private and academic institutions such as Google, Mapbox, University of Manitoba and the Canadian Ice Service
Travel to conferences & team events
Flexibility to shape the position around existing strengths and desired areas of growth
Work-at-home with flexible hours
Close-knit small team approach
Competitive compensation
Recommended Experience
3-5 years of experience in the following areas:
Web map frameworks & tools such as:

Building Mapbox vector tiles ( Tippecanoe, Mapbox Tiling Service )
Styling Mapbox vector tiles
ArcGIS/QGIS
GDAL raster processing
Extracting OSM data
Docker
Shell scripting
Google Cloud Platform
Google Maps API
LAMP Stack

Languages

Python
Javascript
PHP
HTML/CSS
Complementary Experience
WordPress management
REST API consumption
Familiarity with Arctic/Canadian mapping data sets
Raster machine learning techniques
Front-end web design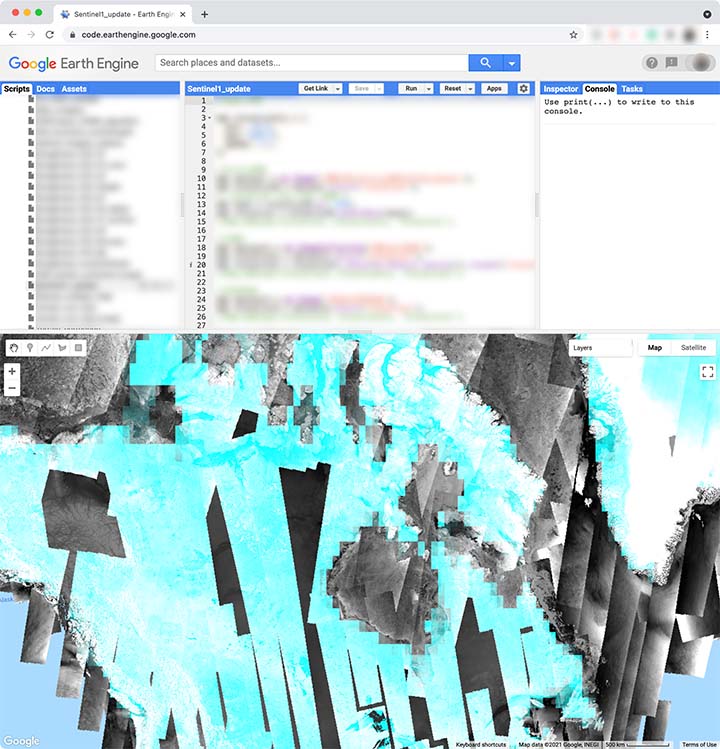 Contract Details
Type: Full-time, Contract
Location: Remote/Work-from-home. The Arctic Eider Society is based in Sanikiluaq, Nunavut and has over 10 years of experience working as a remote team from coast to coast to coast.
Hours: 35-40 hours per week
Duration: Long term contract with the understanding that if there is a good fit the contract would be renewed
Salary: Commensurate with experience
Must be eligible to work in Canada
We greatly encourage Indigenous, Black, People Of Colour and people of all genders, sexual identities and disabilities to apply for this position.
Organization Description
The Arctic Eider Society is an Indigenous charity based in Sanikiluaq, Nunavut, Canada which facilitates Indigenous-driven solutions for thriving communities. We provide meaningful work, a small team, competitive compensation and flexible work arrangements to facilitate indigenous self-determination at scale.
Contact